The ZonMw Medical Inspirator Prize of
€100.000!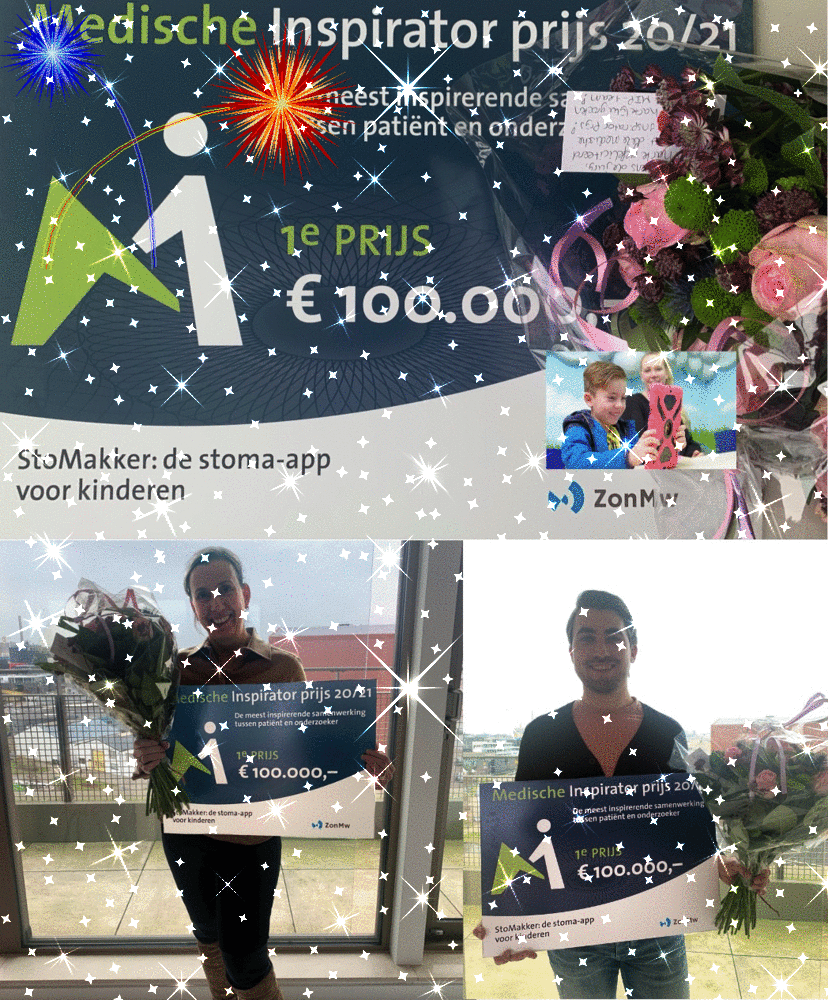 I won one of the most important awards for health care practitioners, patient associations and patients in collaboration!
Over 13.000 votes, 45% of the votes for our 'StoMakker app'. Many, many thanks to everyone who voted for us.

Visit this video to know what it is all about:

For every child having a stoma: a safe, personal and playful app.